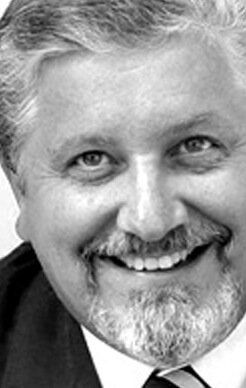 Mike Smith
Mike is a both a Director of 3L Life Long Learning and LTS Global. He is currently working with companies world-wide in both multinational and multicultural environments. He has extensive and intensive experience of human, organisational and executive development. He has worked in 37 countries delivering Leadership and Interpersonal Effectiveness coaching and programme delivery. With Management Centre Europe he delivered for 18 years some of the leading programmes, evaluated as the high quality with the highest volume, in "Personal Impact and Influence", "Leadership" and "Coaching for High Performance".
Final year of a combined research and professional application based Doctorate in Learning Transfer;
Master Trainer for the Leadership Effectiveness Analysis© from Management Research Group;
Facilitator for Hay Group Emotional Competence Inventory;
A Certified Practitioner in NLP;
Bachelor of Arts (Hons) (Social Sciences);
A Postgraduate Certificate of Education;
An Advanced Postgraduate Diploma in Guidance and Counselling;
Final year of a combined research and professional application based Doctorate in Learning Transfer.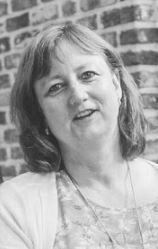 Carolyn Dare
Learning Transfer Consultant, Management Trainer in Change/Team Building, Executive Coach, Virtual Community Designer, Online Facilitator, IT Platform / Website Architect
Carolyn for the past 2 years, since returning to the UK, has been supporting her colleague Mikes research into individual characteristics that enable effective learning transfer and behavioural change to increase impact and effectiveness for individuals. The result of their work is the launch of a new App called 'Becoming An Empowered Achiever'. The App will give people feedback on where their potential personal enablers/barriers may lie when applying their on the job (formal/informal) or life learning. The App offers practical support to solve personal learning application challenges, through a variety of easy to use methods, tools and videos and brings more self awareness and raises individual consciousness.
Carolyn has also developed a programme with Francesca Giulia Mereu (available for download through the App) on Personal Energy Management. This programme is based on Francesca Giulia's book 'Recharging Your Batteries' supporting people to become more mindful of their behaviour and fluctuating energy levels. With practical tools and techniques the programme outlines how to be at your best more often.
For the past 8 years (with 3L, Darya Arivu, LTS Global and TetraLD), Carolyn has partnered with organisations, consultants and training companies to support their work in learning transfer to increase performance and sustain behavioural change in people across organisations. Their work has focused on developing a suite of tools and a process that ensures that a higher percentage of learning is transferred to the job, this is tracked and measured over a 4-6 month period. Their approach supplies talent developers OD and HR specialists with hard data (from the online tools) on the behavioural change and a final ROI measurement on the people investment.
From 2015-17 she also worked with MCE (Management Centre Europe, Brussels) to create and run an event (#MCE55) celebrating their 55 years in learning and development across Europe and the Middle East.
Carolyn is also an accredited Coach in change and transformation since early 2010.
Prior to her focusing more specifically on learning transfer, Carolyn spent over 15 years as a trainer and facilitator running remote team workshops, leadership development centres, assessment centres, change management workshops, team dynamics, influencing skills programmes for organisations across Europe and also the Middle East, including Alcatel Lucent, Beiersdorf, RWE, Sanofi, BTC, Dexia, EADS, Vodafone, ABN AMRO, Eurocontrol, Egmont, the EIB, EIF, Belgacom, ING, Scottish & Newcastle/Centraal, Pedigree Petfoods, OurWorldGroup, Mannaz, MCE, Duke, IMD and TetraLD. She has also facilitated a change management module for Danube University Krems and the annual HUMANE Winter School for Deans from across Europe. She also worked on EU funded international projects for 3 years with EUA (European University Association) including Leading the University Community and worked on various projects with EFMD (European Foundation for Management Development) for 10 years including organising their annual conference, setting up various expert groups including the Corporate University group and running their first elearning expedition. Prior to that she spent 10 years as a Programme Coordinator with MCE organising all of their international conferences and HR/OD training programmes.
Carolyn is also a virtual community designer, online facilitator and website/online simulation/assessment tool developer. She has in the past integrated online learning technologies, video conferencing, online simulations, elearning, online coaching/mentoring, forums, knowledge centres into collaborative learning platforms/LMS Systems.
Our journey is about making a difference.
Our unique contribution is the development of diagnostics which enable the individual learner to assess the capability, motivation and support they require to establish impact and add value to their context.
When learning is aligned to business performance and people are truly supported, appreciated,  valued and they believe they are now helping shape the success of the business – when that happens just imagine how business can grow.
In a world characterised by VUCA (Volatility, Uncertainty, Complexity, Ambiguity) individual learners need to develop an approach where they can truly make a difference as they're in control of their learning. They become open to learning new and different things. Challenging assumptions about how to behave; what to think and believe, establishing freedom through searching for new choices, possibilities and opportunities and changing themselves to live effectively in this fast-paced world requires an openness and mindfulness to change.
Understanding not only what to learn, but HOW we learn, is a significant attribute to take advantage of the opportunities offered in a VUCA world. Developing the capability, motivation and support to learn will empower those who want to create impact and add value to their lives.
With this App we want to support individual learners to become "empowered achievers".  Empowered achievers are people who can extract the most learning from any situation and take responsibility for their learning.
Some learners characterise learning as something which happens to them.
They arrive on a training or development programme, they attend lessons and are taught in a classroom setting, they sit at a desk or workbench but aren't really present. Whilst these formal lessons have structure, and an order, which supports the learner, we would like you to consider how you learn in both a formal an informal situation. Where the responsibility for learning is your own. You decide what you will learn, how you learn it and the resources you allocate from yourself in your commitment to learn something you are motivated to learn.
The Empowered Achiever App has been developed to highlight the personal characteristics that you use when learning. It will also give you an indication of your capability score compared with the Empowered Achiever model to show you what you could focus on to be even more effective. Working through the suite of tools for each characteristic, then gives you practical solutions you can apply to ensure your learning has the impact you desire on your work or your life.
I highly recommend this App to anyone who wants to take back control of their learning!
I spent my early life in education being taught.  Some of the teachers were inspiring.  They built relationships of trust, where I felt respected, able and willing to contribute.  Some were less inspiring and became the' ghosts' in my learning in later life.  Ghosts who took time, emotional energy and resilience to exercise. 
In my career I had to learn.  I had few qualifications and had to learn at work and in work.  I achieved a significant position in Public Service and was responsible for decisions which involved millions of pounds in investments.  I never really knew what I did when learning which contributed to my success – I just did it. 
Now in retirement, it's my capacity to learn new, exciting and inspiring things by myself which characterises this period of my life.  As years become months, months become weeks, weeks are days, I find myself contemplating how I can learn more effectively and efficiently, to make the most of this terminal life.  Learning new things, developing my confidence to experiment in new areas, being willing to confront old behaviours, habits and values that have helped me in the past but are no longer relevant, are part of this new learning process.  Understanding how I learn, my individual and often unique preferences and stepping into new areas of development with confidence, have involved a bold journey during which this App has been a considerable support. 
This App has helped clarify and supported me considerably in the learning journey and the application of my learning.  I now understand HOW I learn and my unique journey.  I highly recommend this App to anyone who wants to take back control of their learning and become an empowered achiever.  The support provided through coaching and interpretation of the scores also aided focus and clarity to my learning and its application.
An App truly relevant for anyone interested in improving their learning capabilities
I've been through several 'learning' training modules during my professional career and have always felt that these modules lacked proper follow-up at the pace and availability of the individual. This app clearly fills a hole as it allows individuals in understanding their learning gaps and have these translated in a truly actionable action plan that can be executed at the time most convenient to the individual. And, because it is an app, it is also very easy (and straightforward) to measure the progress one is making by simply retaking the questionnaire at the time most convenient.
The application is of relevance to both individuals, wanting to improve themselves, as well as coaches and instructors, wanting to help others improve. The availability of supporting videos for the different framework elements makes this application of true relevance for anyone interested in improving one's learning capabilities.